05/05/16 – Ygor Coelho: First Brazilian in the history of badminton to participate in the Olympic Games!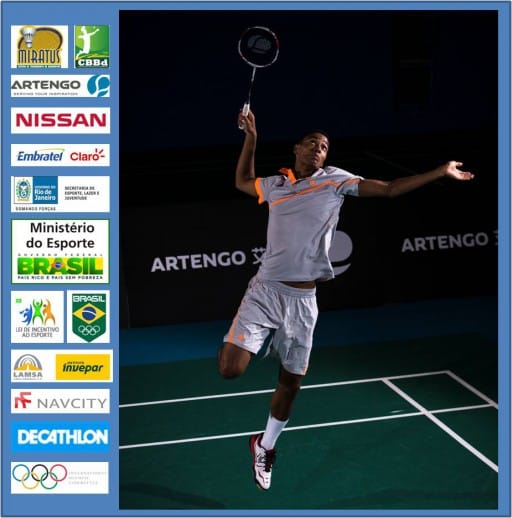 Last week, Ygor had already won his place for the Rio 2016 Olympic Games as he was the best Brazilian in the badminton world classification. Since Brazil is the organising country this year, the International Olympic Committee offered him a place for this achievement. However, last Thursday, Ygor achieved a lot more! We are very proud of him! With the release of the general ranking in the Badminton classification (ranking for 52 weeks until 05/05/2016), Ygor was confirmed in the 28th place for the Rio Olympic Games and became the first Brazilian in the history of Badminton to get classified for the Olympic Games thanks to that stunning ranking! This means that if the Olympic Games hadn't been held in Brazil this year, Ygor would have been classified all the same. Therefore he is among the 38 best sportsmen in the world who will participate in the Rio Olympic Games! Hard to believe! What's more, he also achieved the N60 ranking in the world classification: he became the best Brazilian ever ranked since the history of world ranking (the last record was N63)! And he is only 19 years and 5 months old! We really thank all of you who supported him one way or another (and that represents a lot of people!) We succeeded in making a huge step! But it's only the beginning! Have a look at Ygor's classification career-path through these images. Click on the link below: 
Olympic career path – Ygor Coelho
.