Social Development
At MIRATUS, Badminton is a tool for the development of the human being as a whole and the means through which social development can be achieved.

Ren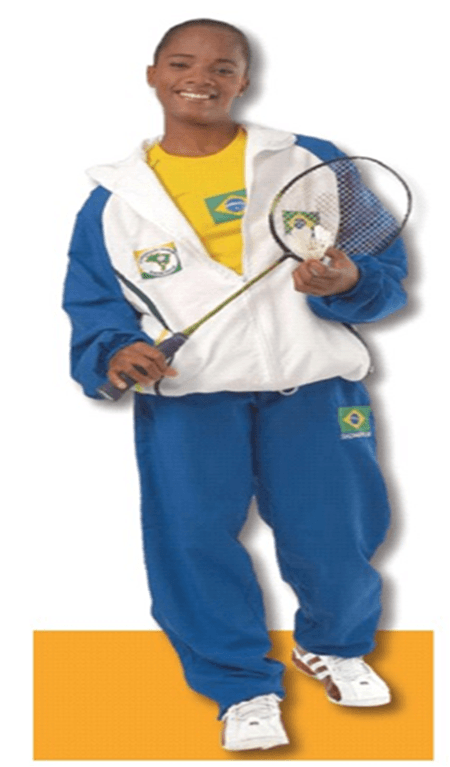 ata Faustino discovered Badminton when she was 12. At the time, her impaired hearing was considered by her relatives and teachers as being a real problem for her development.

But the game-with-the-shuttlecocks which, at the beginning, was a mere entertainment became a a full-time job for her. The MIRATUS organisation revealed the young athlete's skills who, thanks to sports, gained more than medals only : the self-fulfillment spirit !

Given the fact that the children and teenagers living in the Chacrinha community live by themselves, Renata has become the counter-example to the crime-oriented leaders that attract thousands of youngsters lured by promises of upward social mobility and financial gains via illegal actions. Renata could benefit from the opportunity that was given to her to travel in several foreign countries and could therefore enlarge her cultural knowledge.

She has been internationally recognized for her sports results and has been awarded the athlete scholarship by the Brazilian federal government for several years. Today, she helps the project that helped her grow and enabled her to find her self-fulfillment.

Renata paved the way for new perspectives for the people of Chacrinha. Every year now, several children go on trips abroad and about 15 teenagers from the MIRATUS team benefit from the athlete scholarship.