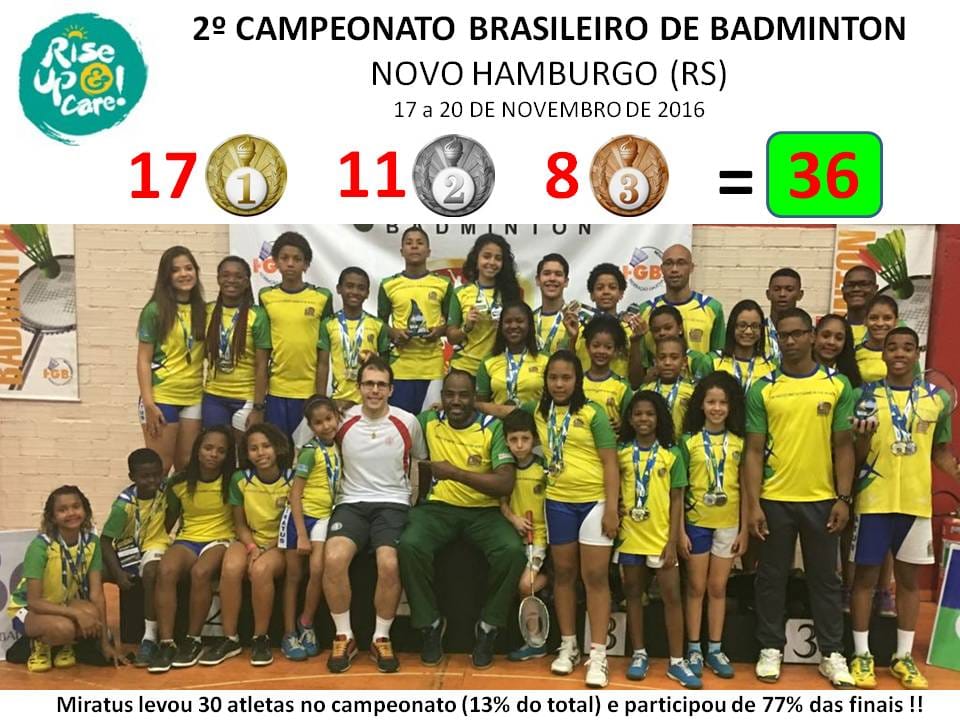 20/11/16: Miratus, simply the best !
30 kids from Miratus travelled on Tuesday to Novo Hamburgo in the southern part of Brazil to participate to the 2° badminton brazilian championship. After a long bus trip they started their competition on Tuesday and ended it on this sunday afternoon. Have a look at these incredible results they reached
30 Miratus athletes were competing (13% of the total of athletes) Results:
36 medals (30% of the total) 17 GOLD, 11 SILVER and 8 BRONZE.
Titles in ALL the categories of Under 11 e Under 13
Medals also in ALL the categories of Under 15 and Under 19
Participation to 77% of the finals (23 of them)
57% of the titles !
Thanks to all our partners and a special one to Kirk e Jon and Rise Up and Care cause without your support, it wouldn't have been possible to participate. And now, a lot of patience to our small warriors that would have to face a 24h bus trip to be back home !!